A Special Thank You to all of our sponsors. Thank you to all of our generous sponsors for their continual support within our club. Because of their financial involvement, our club continues to be very successful and some families, who are struggling financially, are able to have their children continue to play the sport they enjoy.   2016 – 2017 Sponsorship Packages
When you are considering places to eat, shop, or have various improvements in your life or home, please consider our sponsors first.  Because of their financial contribution, our club are able to continuously improve all of our service.
Silver Sponsorship

Scorecard Systems Inc.
http://www.scorecardsystems.com/
Scorecard Systems is the leader in reporting and analysis solutions for telecommunications companies, and has been helping telecom companies produce accurate subscriber metrics for over 15 years. Scorecard supports landline and wireless carriers, cable, satellite, broadband and internet providers around the globe.

Artistic Landscape and Design
http://artisticlandscape.on.ca/default.aspx
Since 1955, this family owned company has been at the cutting edge of landscape design and construction, transforming thousands of Ottawa area yards into breath taking works of art. In 1963 we started our own growing nursery to supply our landscape operations. Due to a growing curiosity of local visitors, we felt compelled to open our nursery to the public. Company founders Mr. and Mrs. H.J. Schmitz and 4 children presided over the company from 1955 until its 50th anniversary in 2005. Since then Eva Schmitz (president) and Eckhart Schmitz (C.E.O.) have assumed leadership of the company. Also crucial to our organization is our general Manager Mossy (Mostafa Fallah). We gratefully acknowledge our dedicated staff for their enduring excellent service over many years. Several have been with us for over 25 years.
Our purpose is to educate home gardeners to produce long lasting beautiful gardens for their pleasure and enjoyment, whether the space is large or small. This process incorporates functional and creative elements such as walks, patios, pools, ponds ect. As in the past, we hope to continue in the educational process, which will provide you with new and stunning possibilities.
Bronze Sponsorship

Myers Automotive Group
http://www.myers.ca/
Myers Automotive Group in Ottawa, ON treats the needs of each individual customer with paramount concern. We know that you have high expectations, and as a car dealer we enjoy the challenge of meeting and exceeding those standards each and every time. Allow us to demonstrate our commitment to excellence!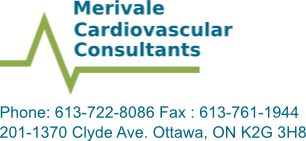 Merivale Cardiovascular Consultants
http://merivalecardiovascular.com/
Merivale Cardiovascular Consultants (MCC) provides patients and referring physicians with six highly qualified Cardiologists, as well as the support of a dedicated administrative and nursing staff. Our goal is to combine timely, friendly, and expert cardiovascular disease consultation in combination with modern technological investigation and appropriate medical interventions.

Chris Coveny & the ottawamove.com Team
http://www.ottawamove.com/
Chris Coveny's award winning Ottawa Move Team prides itself on quality customized services tailored to exceed your expectations and always be "Helping you Make your Best Ottawa Move" whether you are a first time buyer, seller, repeat client or experienced investor. We bring our enthusiasm and passion for the business to make everyday a great day for real estate!

Keller Active Health
http://www.keller-active-health.com/
An active life is not just for athletes. It's for anyone who likes to move. We are a dedicated team of friendly practitioners that support all those individuals who like to be active.