Workshop for all competitive gymnasts and PARENTS on Sunday November 16, 2014
The ORGC Parent's Association has organized a workshop for all competitive gymnasts.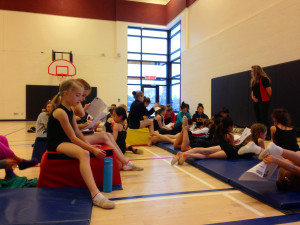 Jess Keller, a certified Athletic Therapist, will be presenting at the workshop to  discuss common injuries that occur in rhythmic gymnastics and how best to treat these injuries so that the gymnasts can get back to training as quickly as possible.
Jess is a Certified Athletic Therapist through the Canadian Athletic Therapist's Association as well as a Sports First Responder through the Canadian Red Cross. She specializes in the rehabilitation of athletes and the active community and opened her own practice here in Ottawa in 2006. The objective of Keller Athletic Therapy (KAT) is to get active individuals past their nagging aches and pains, and back into their regular routines of fitness and competitive sports as quickly and effectively as possible. KAT specializes in a hands-on approach to rehab, with the help of a therapeutic modalities, and sport-specific exercise prescriptions. For more information on Keller Athletic Therapy and the services they offer. please feel free to  visit her website.
Website: http://www.kellerathletictherapy.com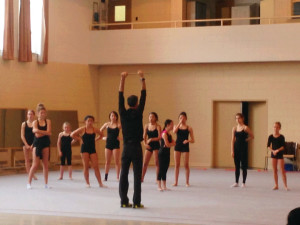 Flexibility and conditioning workshop on Sat. Nov.22, 2014
Our club Special Olympic  group is organizing this workshop. STEVEN TOPHAM is invited to give girls who train on Saturday morning a workshop at 50 maple Lane.
STEVEN TOPHAM, FAFS, PES
Steven has an extensive background in the area of functional performance training with both developmental and elite level athletes. He has worked with several provincial and national sport organizations as a Functional Movement Specialist. His expertise has been used to help Swim Canada, Special Olympics Canada and Golf Association of Ontario athletes improve their results.
Steven is a Fellow of Applied Functional Science, through the Gray Institute, internationally acclaimed for its innovation and development of functional training strategies. He is also a NG360 Golf Performance Specialist and is certified by the National Academy of Sports Medicine as a Performance Enhancement Specialist.
Steven is an avid adventurer and continues to challenge himself as he encourages others to do the same. Twice completing the Paris-Brest-Paris cycling race, (1,200 km non-stop), he also finished 3rd in the inaugural 11,000 km Tour d'Afrique bike expedition and is acknowledged by Guinness Book of Records, for riding every inch.
Mental Performance Workshop, Dec 16, 2014
Upcoming Mental Performance Workshop is on Tuesday December 16th at 7:15pm at 50 Maple Lane. It is a one hour workshop focusing on Goal Setting and Building Confidence.
Katie Yeo has been active in high performance sports for the past 5 years. She has completed her bachelors of Psychology at Concordia University and is planning on continuing her studies for a post graduate degree at the University of Ottawa in the fall of 2015. Ms Yeo has a background as a high performance athlete and coach and is a level 3 certified sailing coach with experience coaching high performance youth teams.