Flexibility Workshop with Trainer from Cirque du Soleil, December 29, 2008



The Club's 12th Annual Christmas Gymnaestrada Show, Ashbury College, December 14, 2008
Champion's Day at Wonderland, Toronto, September 14, 2008
Performance at the Gatineau City Hall, August 17, 2008
Chinese Rhythmic Gymnastics Team Visit Our Club, August 10-11, 2008
A delegation of 25 Chinese gymnasts & coaches visited our club on August 10-11, 2008. About 30 gymnasts from our club did workshops with them and had training together. It was a great success and our girls had a lot of fun sharing gymnastics experience with their Chinese partners. The visit was arranged according to a bilateral agreement by the two clubs. Our club had previously organized two group visits to China in 2000 and 2004. The Chinese club had paid return visits to Canada in 2001 and 2008.
Performance at the Parliament Hills, August 10, 2008


Summer Gymnaestrada & China Quake Relief Fundraising Show, June 10, 2008
The total fund raised for the Canadian Red Cross China Quake Relief Fund was $1,026.24.
Ontario Provincial Championships & RhythmFest, Toronto, June 7-8, 2008
Gold: 9, Silver: 9, Bronze: 14. Congratulations!
Performance at the Chinese Canadian Heritage Center, May 4, 2008
Ontario Provincial RG Qualifier & Silhouettes York InterClub Meet, Toronto, April 5-6, 2008
Gold: 6, Silver: 3, Bronze: 9, Ribbon: 40. Congratulations!
Kalev Invitational Competition, Toronto, March 14-16, 2008
Gold: 3, Silver: 6, Bronze: 3. Congratulations!
2008 Ontario Winter Games, Barrie, Ontario, March 6-9, 2008
We sent 2 gymnasts to the 2008 Ontario Winter Games. Our girls' team won one gold medal. The medals were based on overall group performance only. About 200 athletes from across Ontario attended the Games.
Kanata Cup Invitational Competition, Kanata, February 16-17, 2008
Gold: 23, Silver: 19, Bronze: 18. Congratulations!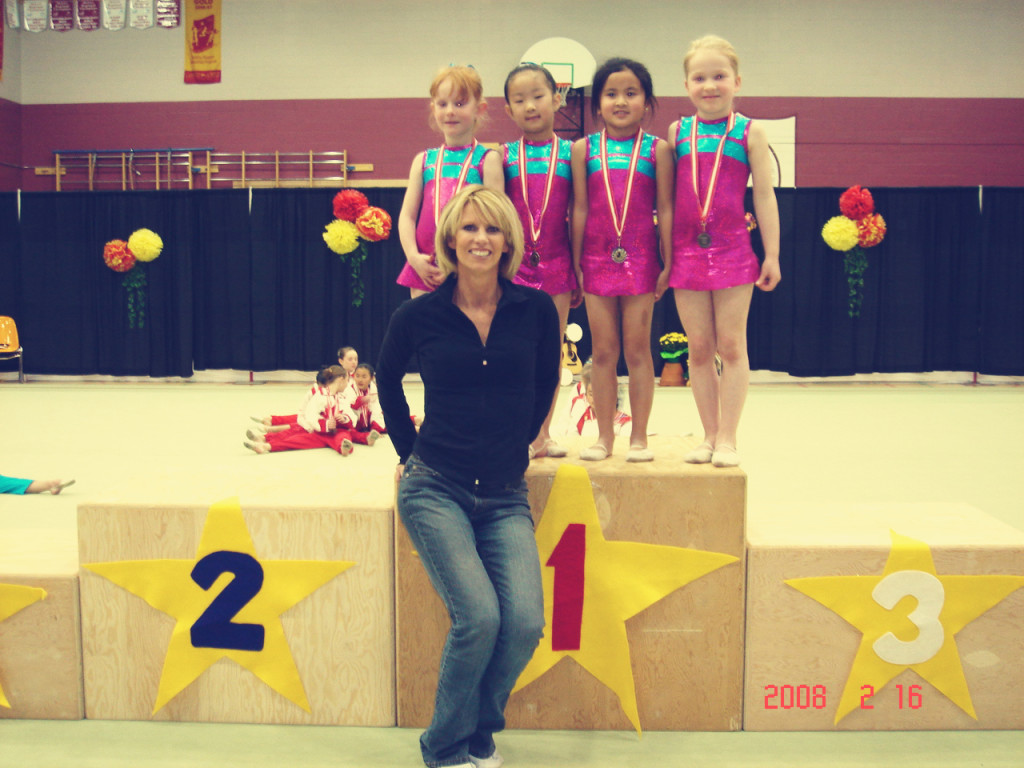 From Left to Right: Melina, Mimi, Miyen, and Emilia pose with CTV's CJOH Sports Anchor Carolyn Waldo – the first Canadian female to win two gold medals at one Olympics games at the 1988 Summer Olympics in Seoul, South Korea.